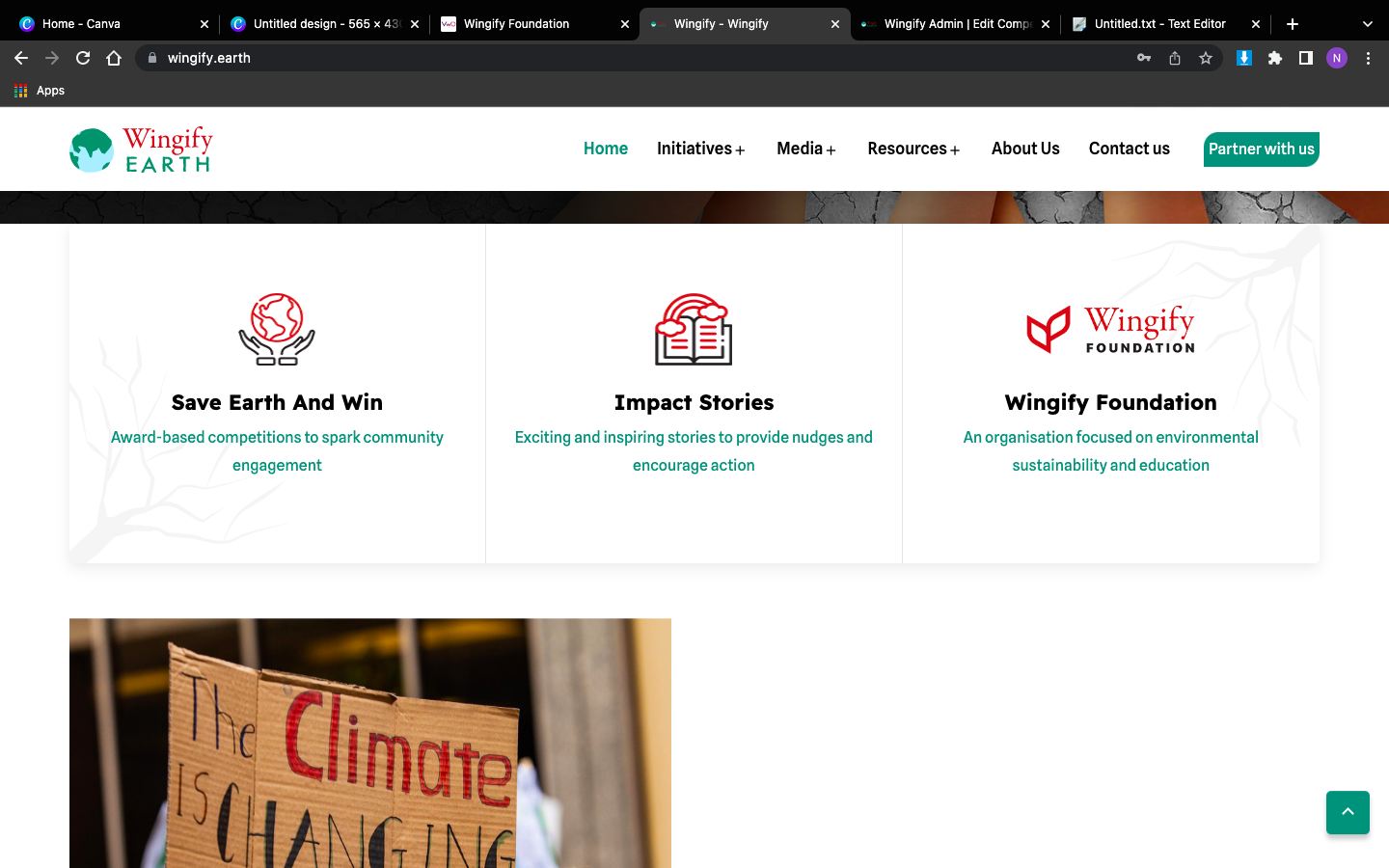 Wingify Earth Portal launched
We launched the Wingify Earth portal on January 28, 2023, among 300+ individuals at IIT Bombay during E-Summit'23. We encourage small actions, provide nudges to shape young minds, and bring behavioral changes that positively impact the environment.
Our initiatives range from reducing pollution to crop diversification, child-friendly content development and dissemination, board games, abandoning rice stubble burning, and distributing environment-friendly books.