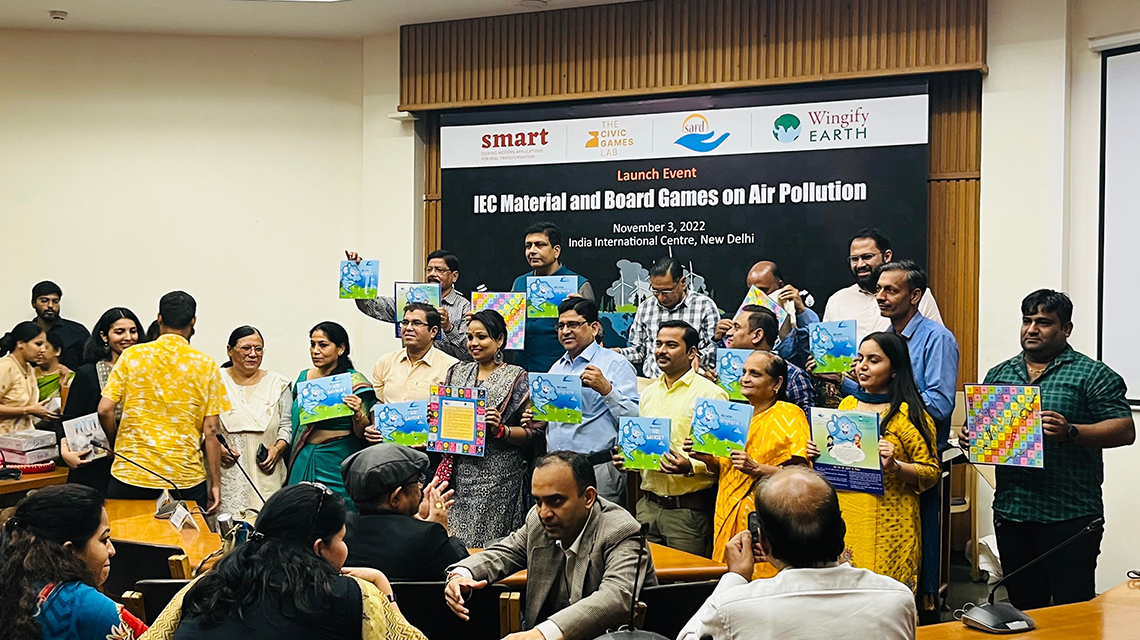 Story Booklet Creation For Children
Wingify Foundation believes that schoolchildren have a vital role in solving Delhi's air pollution problem. Under the flagship CSR initiative Wingify Earth, it has partnered with the Society for All Round Development (SARD), a Delhi-based non-profit organisation. This partnership aims to sensitise children about the damaging effects of air pollution, create awareness about the importance of clean air, and recommend possible ways to achieve this laudable objective. All this is done by creating and delivering creative child-friendly print and electronic media at the early stages of development. This is when children learn values from their parents, society, and surroundings that define who they are as adult citizens.
Hence, the activities undertaken in this partnership aims to positively influence the future of India's climate story by bringing behavioural & attitude changes among school children, their parents, and peers. Through positive reinforcements and information dissemination, the team is continuously working towards sparking an interest in caring for and protecting the environment.
The project aims to give school children easy access to research-backed resources on the importance of clean air and the dangers of air pollution in their early formative years. This will help mould them into responsible citizens sensitive to the environment and supercharge the ongoing battle against air pollution for a cleaner, safer, healthier tomorrow.
The team, in collaboration with various stakeholders in the public domain, has developed a story booklet and workbook to educate young children about the causes of air pollution and how to tackle it effectively. His child-friendly booklet consists of key facts on air pollution through illustrations, stories, etc. One such story is "Kaun Banega Vayu Rakshak," which focuses on different causes of air pollution and its solutions. The booklet creation is deeply rooted in research and collaboration among various state departments, schools, and seasoned health and public policy professionals. The focus was on creating exciting and catchy illustrations for the story booklet, making it easy for children to consume.