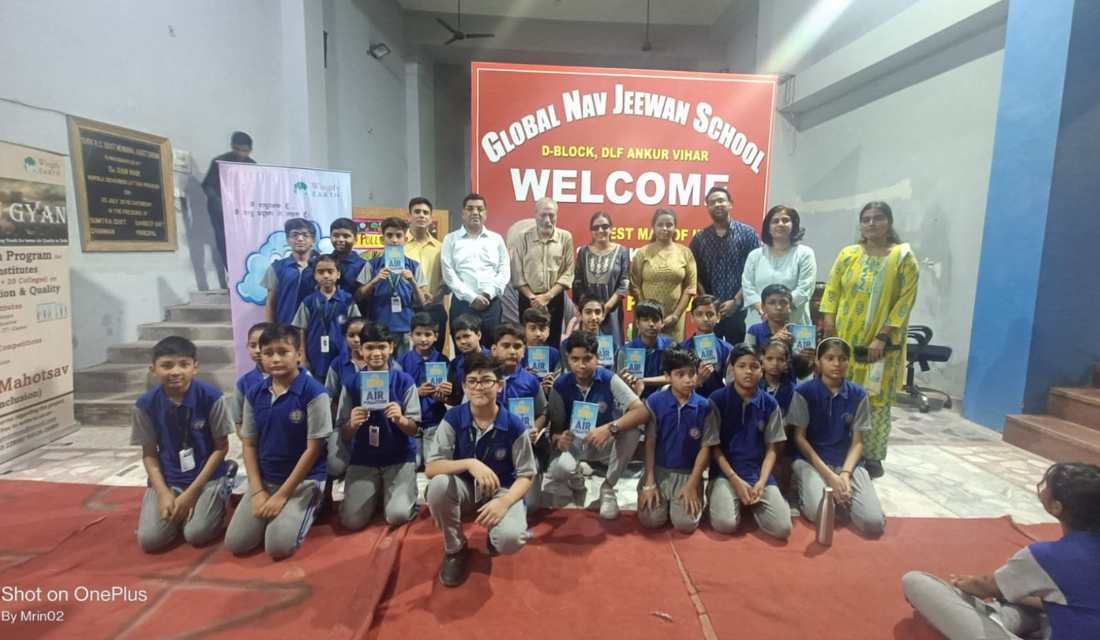 New Workshop by Eco-Roots
In an effort to combat air pollution and promote environmental consciousness, Wingify Foundation and Eco Roots Foundation collaborated to organize engaging theatrical workshops in four schools across the Delhi National Capital Region (NCR). The innovative workshops brought together the power of theatre with practical approaches to tackle air pollution, sharing best practices, and inspiring students to take action for a cleaner and greener environment.
The workshops, attended by enthusiastic students, focused on using the expressive medium of theatre to convey the urgency of addressing air pollution. Through creative performances and interactive sessions, students were immersed in the world of environmental awareness, learning about the impact of air pollution on their surroundings and personal well-being.
Participants were encouraged to explore various ways to raise awareness about air pollution in their communities and initiate positive changes. They brainstormed ideas and developed action plans to promote cleaner air and sustainable practices, making a tangible contribution to the fight against pollution.