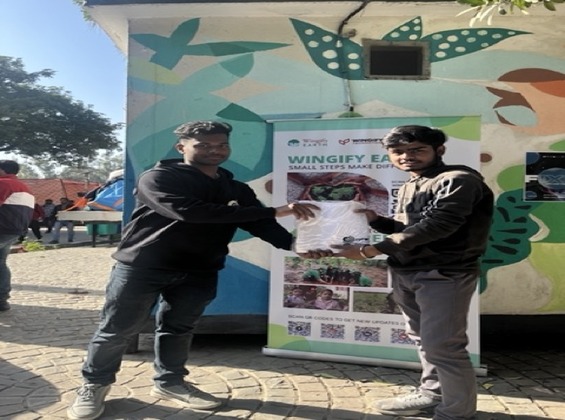 FixIt game activation
50+ teams and a total of 436 individuals participated in the FixItGame - Fight for Cleaner Air gaming competition organized by E-Cell DTU on the 13th and 14th of February 2023 at Delhi Technological University with the support of Wingify Foundation. Students from prestigious colleges and universities in the Delhi NCR area, including Delhi University and IP Colleges, showed keen interest in our event and the impact of air pollution on our lives.
Our interactive game proved to be highly intuitive and attracted a significant number of participants. All who took part thoroughly enjoyed playing the game and gained valuable insights into the impact of air pollution. To motivate the participants, we offered prizes such as T-shirts and chocolates to top performers based on their performance in the game. This proved to be a popular addition to our stall and generated even more interest among attendees.