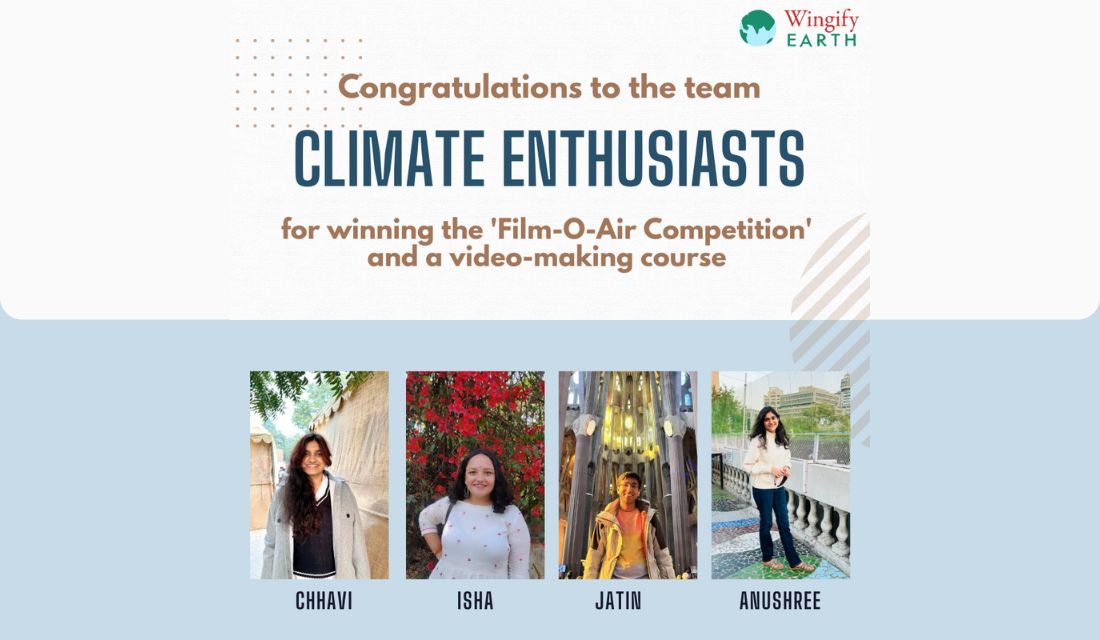 Film-O-Air Winner Announcement
We are thrilled to announce the winner of the highly anticipated Film o Air competition. After careful deliberation by the esteemed panel of judges, the coveted title of Film o Air winner goes to the 'Climate Enthusiasts team' for their exceptional cinematic masterpiece.
Jatin Khimani, Isha Bahmba, Anushree Chandak, and Isha Mishra captivated audiences with their innovative storytelling, breathtaking visuals, and thought-provoking narrative. Their film stood out among remarkable entries, showcasing a unique perspective and immense talent.
We extend our heartfelt congratulations to the team for this well-deserved recognition. Their exceptional work has left an indelible mark on the world of filmmaking.
We would also like to thank all participants who submitted their extraordinary films. The level of creativity and passion demonstrated by each entry was remarkable, making the selection process challenging for the judges.
Stay tuned for more updates on upcoming film festivals and competitions as we continue to celebrate the remarkable achievements of talented filmmakers worldwide.
#FilmOAirWinner #BreakingNews #Filmmaking