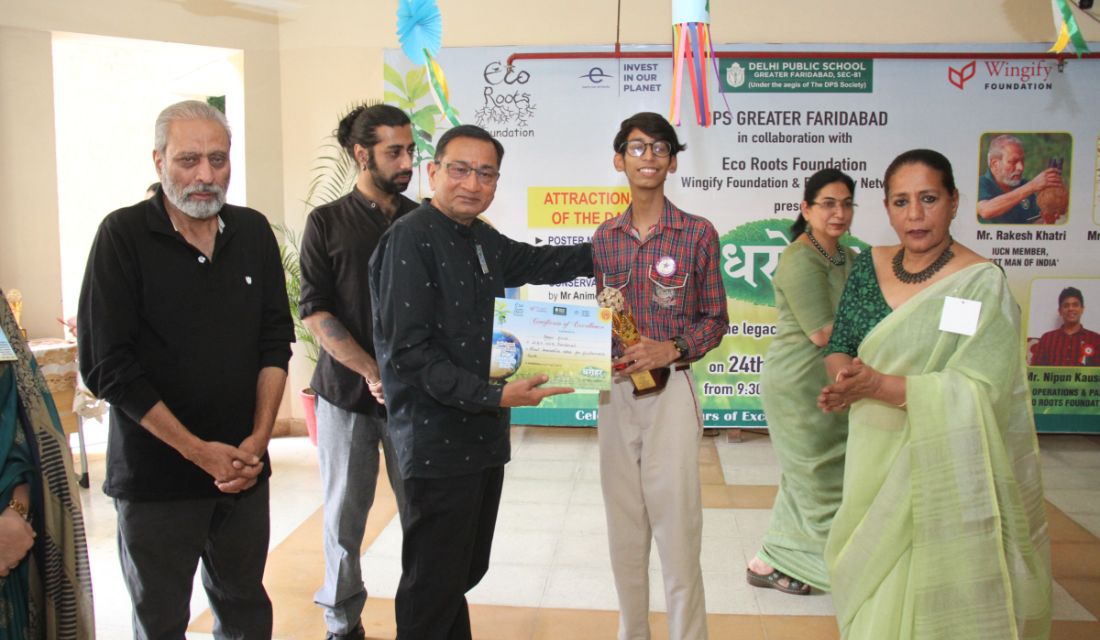 Earth Day celebration at DPS, Greater Faridabad
#EarthDay every year allows us to motivate the younger generation to start thinking and being aware of the environment and Earth systems. This year the theme was #InvestInOurPlanet & we went to the young folks to invest in the planet in innovative ideas for Sustainable Earth, ensuring low per capita #CarbonFootprints.
Students from across the country had sent us ideas through the mail, and over 50 schools in Delhi motivated more and more students to participate. We collected all the shortlisted ideas in @dpsgfaridabad for #EarthDayCelebrations on 24 April 2023.
We thank all the participating schools for motivating their students to be part of this and making it a success. We thank Delhi Public School, Greater Faridabad, for coming forward and hosting the celebrations and over 20 schools on their campus.
Special thanks to Ecoroots foundation for organizing the event; also, we appreciate @earthdaynetworkindia for being the knowledge partner.