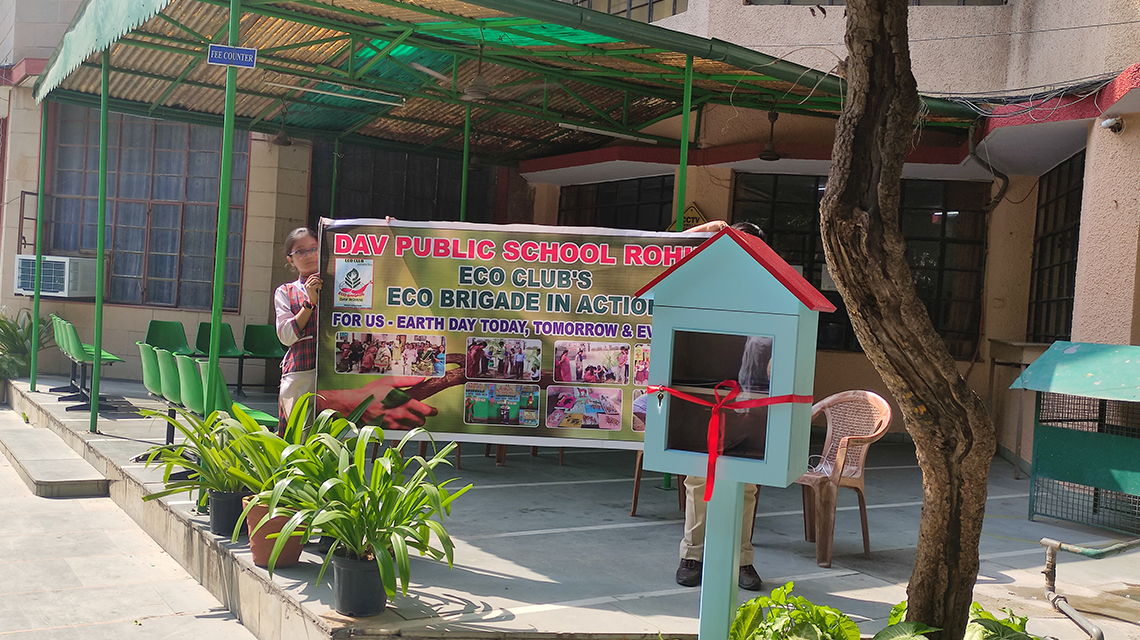 'BookNest' Installation in Delhi Schools
Teaching young children about ecology and the environment will teach them lessons they will take throughout their lives. If children learn to respect and care for the world they live in and the wildlife within it from a young age, they will help to preserve it for the next generation. They will become advocates for protecting nature. We intend to foster a sense of responsibility in school children for the environment and make it more sustainable through our proposed initiative for students to learn about the environment, current crises, and possible solutions.
The goal is to give students easy access to research-backed resources about the importance of the environment and the dangers of pollution and improve their reading abilities during their developmental years. Wingify Foundation, in collaboration with partner organisations (NGOs), is donating environment-related books and 'BookNest' to the schools. This will help to shape the students into environmentally conscious citizens while also boosting the ongoing fight against the climate crisis for a cleaner, safer, and healthier tomorrow.
Upon receiving the resources from Wingify Foundation, our partners started installing the book nest at SDMC B3 Raghubir Nagar School, and till now, we have installed them in 10+ schools. The 'BookNest' will benefit more than 570 students to enhance their reading ability. And the projector will help conduct digital sessions to benefit early readers. Note from Mrs Neerja Aggarwal (Principal) "I will assure the maximum utilisation of these resources for providing quality education to students"
Wingify Foundation believes young students can help solve the problem of the climate crisis. We want to educate children about the harmful effects of pollution, raise awareness about the importance of a clean and healthy environment, and suggest ways to achieve this noble goal early on. This is the period during which children learn values from their parents, society, and surroundings that define who they are as adults.
As a result, the activities undertaken in this partnership seek to positively influence the future of India's climate story by instilling behavioural and attitudinal changes in school children, their parents, and peers. The team is constantly working to spark an interest in caring for and protecting the environment through positive reinforcement and information dissemination.