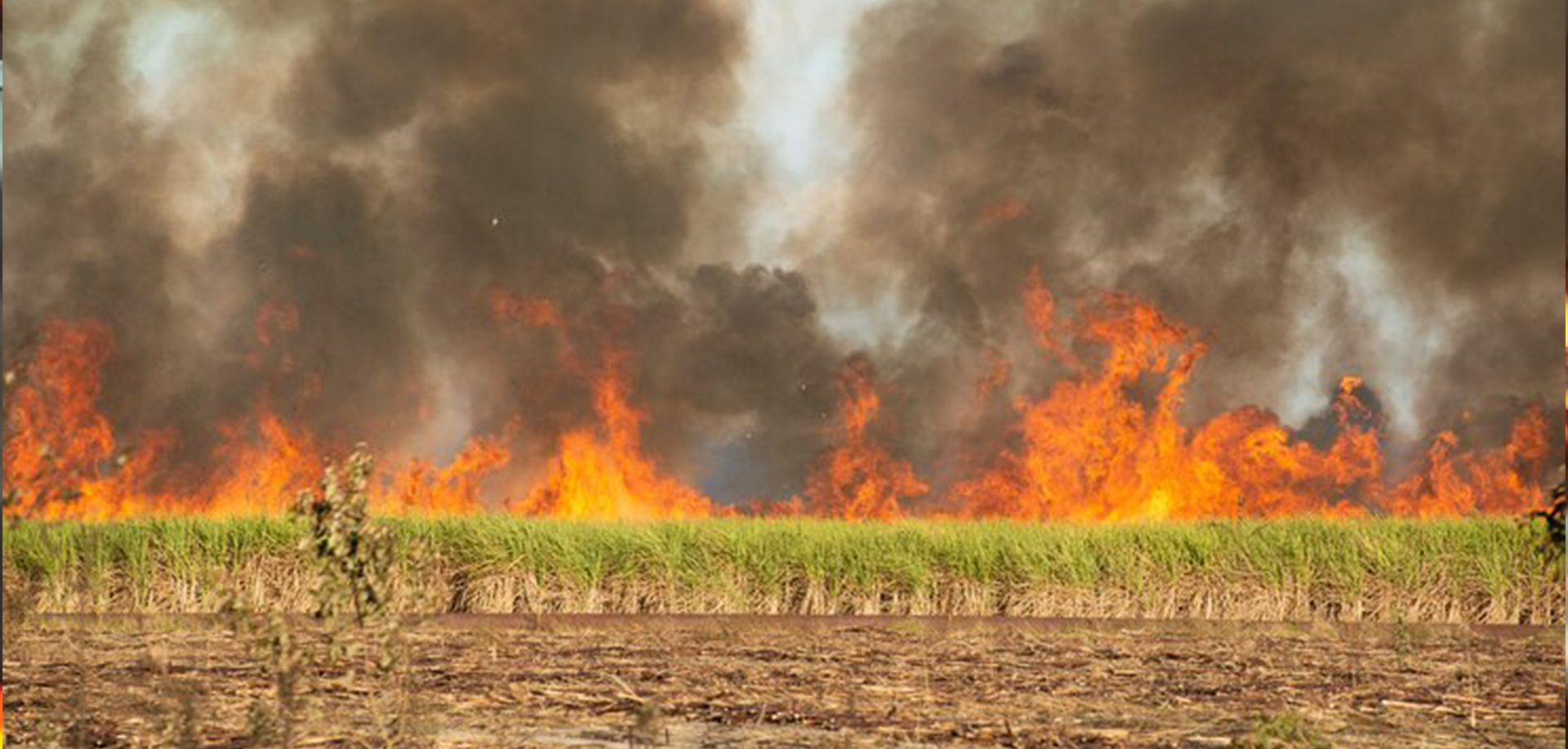 Stubble burning & its effects on environment
Purposefully lighting fire to crop residue, including stems (stubble), leaves, stalks, and seed pods of yielding crops like rice, is called Stubble Burning or Parali. Typically, it takes place in regions where mixed harvesting techniques are used.
This technique is still being practised on a large scale in India. Paddy stubble burning is mainly practised in Punjab, Haryana, and UP plains to prepare the fields for rabi crop sowing. In Punjab and Haryana, the paddy crop is harvested between October's first and last weeks. Then, farmers sow the wheat crop between the first week of November and the middle of December.
The primary cause of stubble burning is the short interval between rice harvest and wheat sowing, as a delay in seeding wheat will hurt the wheat crop. Just two to three weeks remain between the paddy crop's yield and the sowing of the subsequent crop.
This releases dangerous pollutants into the atmosphere, including volatile organic compounds, carcinogenic polycyclic aromatic hydrocarbons, methane (CH4), and carbon monoxide (CO) (VOC). These contaminants spread throughout the environment, eventually generating a thick layer of smog that degrades the air and harms people's health.
The government banned farmers from burning their crops, fined those who continued to do so, and even jailed some of them, but none of these steps was sufficient to stop the farmers from burning their fields. Only prohibiting and punishing the farmers won't guarantee that stubble burning won't occur. We need to find solutions for this problem effectively and permanently so that it doesn't happen again.