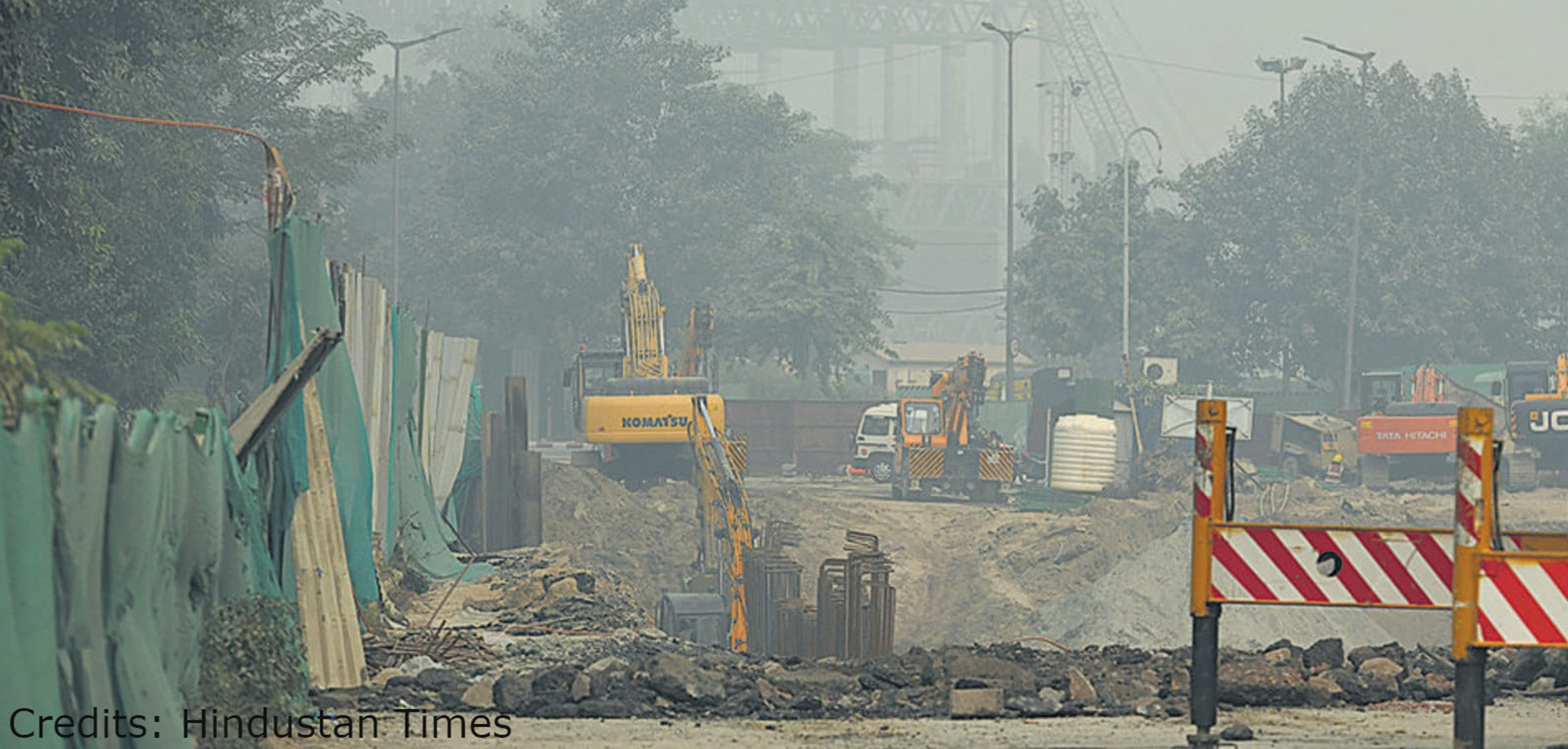 Air Pollution caused by Construction work
In the cities and suburbs, new building construction is a continuous process. Building infrastructure is necessary to assist the modernisation and growth of the population, but it also comes with several drawbacks, primarily those related to pollution.
Airborne pollutants have an extended range of movement. PM10 (particulate matter with a diameter of fewer than 10 microns), PAHs associated with particulate matter, asbestos, VOCs (volatile organic compounds), carbon dioxide, carbon monoxide, hydrocarbons, and nitrogen oxides are among the contaminants that are frequently detected in the wind.
PM 2.5 and PM 10 emissions, which make up 14.5% and 8% of the air, respectively, are caused by construction projects. Nearly 1% of these are caused by dust from demolition sites, while diesel-powered generators and construction equipment cause the rest.
To lessen the environmental impact, the Indian Government has established guidelines and made it essential for building site owners to employ dust prevention measures like
Construction materials and the vehicles transporting them should be covered appropriately on the site.
Maintaining a moist surface at building sites to allow dust to collect and prevent it from spreading.
Putting up barriers surrounding the construction site and draping dust barrier sheets over sand mounds.